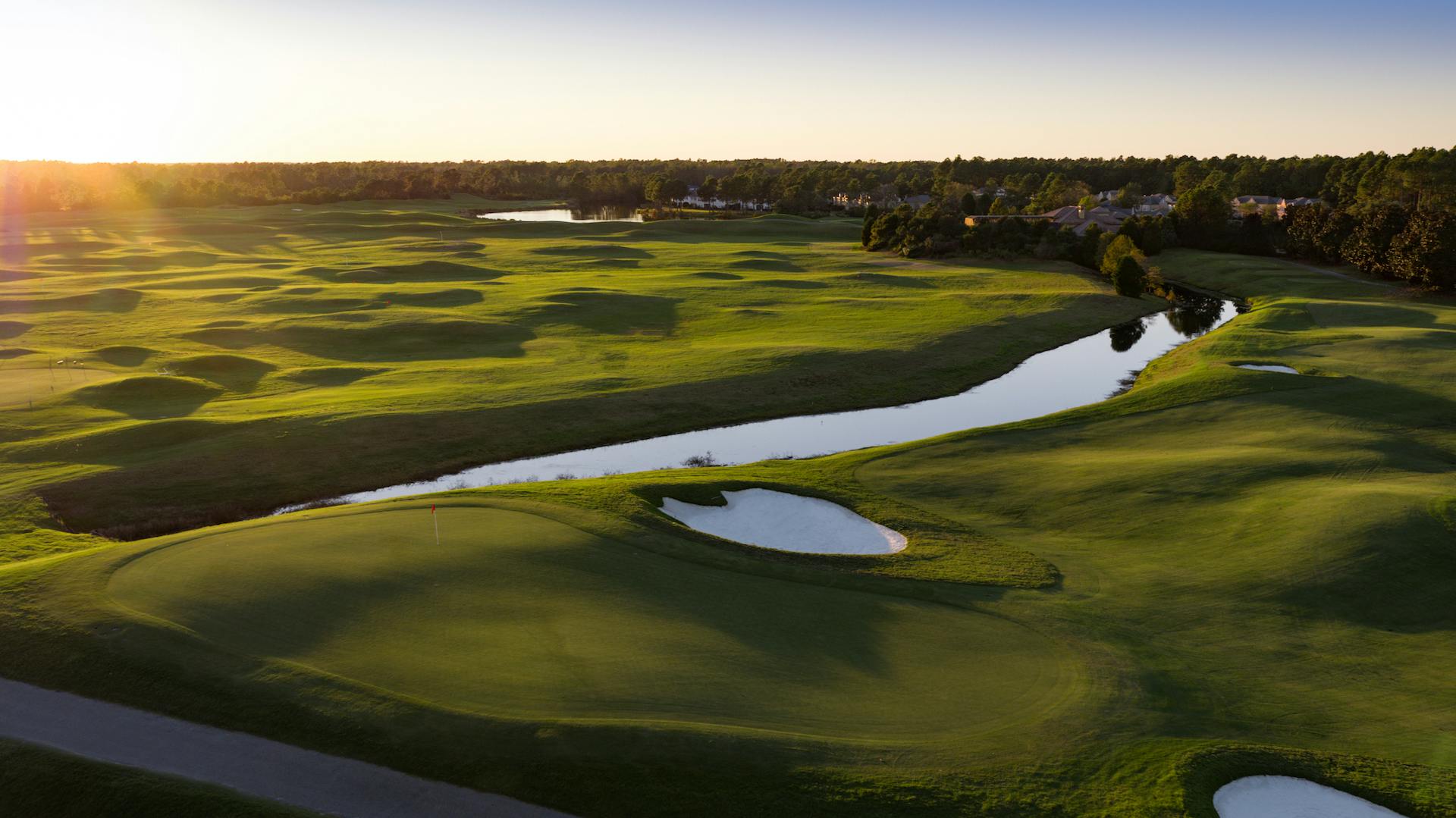 Taking its place alongside the award-winning Heathland and Moorland courses, Parkland is quickly establishing itself as the most exciting new course in Myrtle Beach. Offering distinct contrasts to the first two Legends courses, Parkland demonstrates the diversity and beauty of the natural terrain with contoured, tree-lined fairways, vast natural areas, strategic bunkering, and massive, multi-level greens.
Opened for play in October 1992, Parkland is modeled after the style of architects Alister MacKenzie, (Augusta National) and George Thomas (Riviera Country Club). Playing the unforgettably challenging fairway and green-side bunkering requires a deft touch off the tee and on the approach. From tee to green, strategy will be the order of the day on this stunning, par-72 playing field.
In the summer of 2017, the Parkland course went under a massive bunker redesign project with the goal of improving playability while maintaining strategic integrity. We removed more than 50 bunkers, reduced the depth and reshaped the faces of the remaining bunkers to reduce the likelihood of plugged lies. We installed new drainage systems in each of the remaining 60 bunkers to ensure consistent playability through any weather condition. Playing Parkland is more enjoyable than ever. We hope you'll give it a try!
Golf Digest's Best Places to Play:
2009: 4 stars; 2007: 4 stars
2005: 4 1/2 stars and outstanding service award
2003: 4 1/2 stars and outstanding service award
2001: 4 stars
1999: 4 stars
 "America's Top Golf Courses" – Zagat Survey, 2003 & 2009