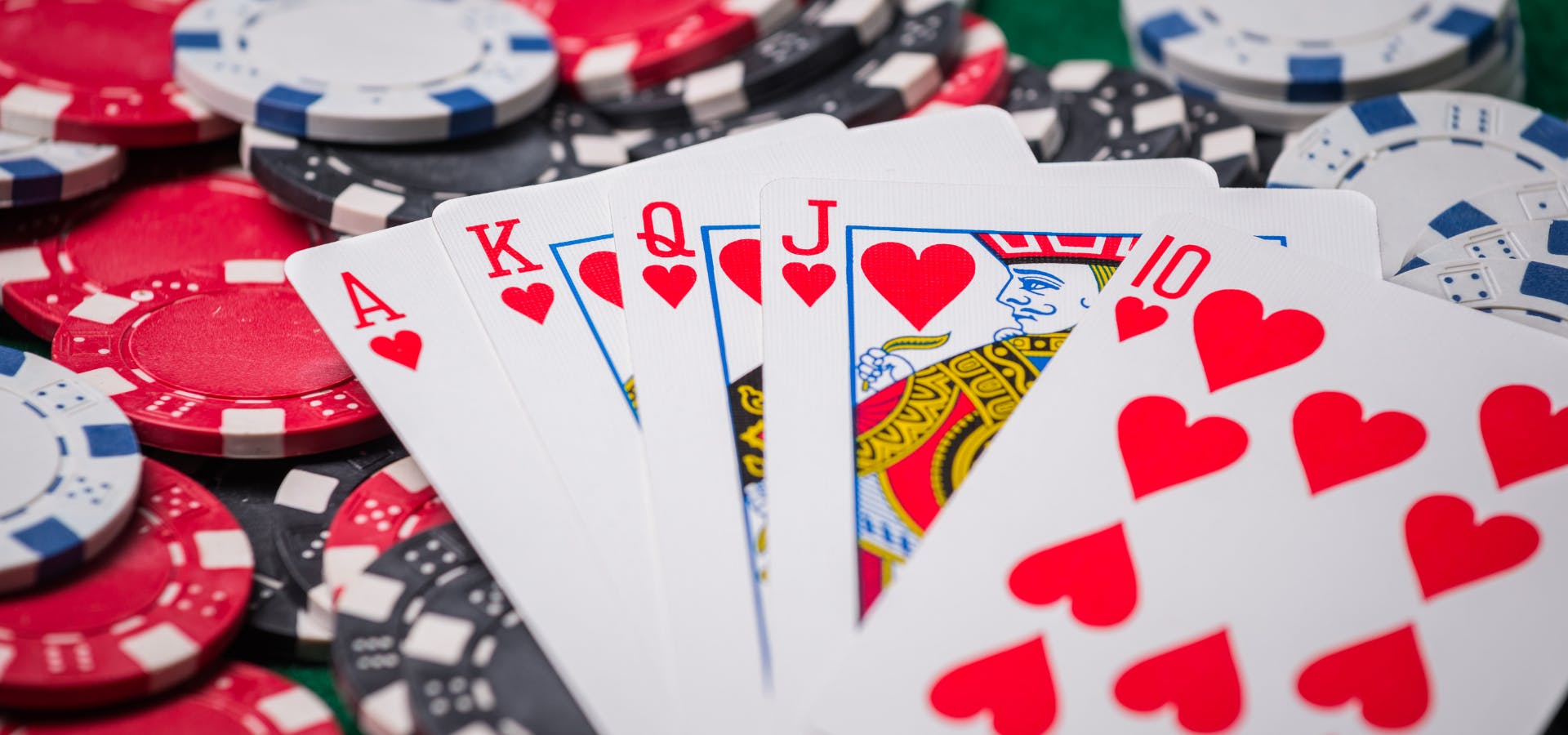 Play the Royal Flush at Legends!
Enjoy all 5 Legends Resort courses this summer and SAVE!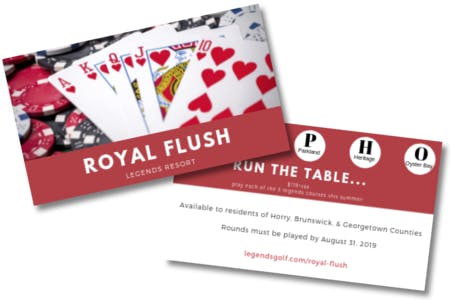 The Royal Flush card entitles its bearer to a round of golf with cart, including lunch & 2 draft beers or soft drinks at ALL FIVE Legends Resort courses for the incredibly low price of $119+tax.
This program is available to residents of Horry, Brunswick, & Georgetown counties only. The Royal Flush card may be used once at each of the five Legends courses: Heathland, Parkland, Moorland, Heritage Club, & Oyster Bay. All rounds must be played by August 31, 2019.